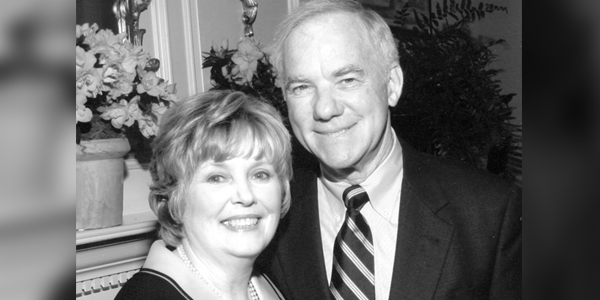 After a successful career and many years of community and civic service, Hugh G. McDonald, Jr. wanted to provide for his wife, Kay, and the University of Louisiana Monroe through his estate.
Hugh: I bought some stock a number of years ago and overall this was a good investment for me. However, I was uncertain about leaving my savings in the market where I knew it could go up or down.
I was also looking for security for our retirement years. Ideally, I wanted to know that we would have the income we needed and that it would not change with the markets.

Hugh discussed estate options with his CPA and determined a gift annuity would be helpful for them to achieve their goals.

Hugh: I called the ULM Foundation and asked about a gift annuity. I was very pleased to discover that we would receive a good payout based on our ages. Plus, there would be a charitable tax deduction and part of the income would be tax free.

In 2012, I donated stock to establish a two-lives charitable gift annuity with the University of Louisiana Monroe (ULM) Foundation. I was delighted with the fixed payment we received. I avoided all capital gains tax and my CPA was pleased that my charitable deduction will save taxes this year. As a matter of fact, since we established the first charitable gift annuity in 2012, we have established two more with the ULM Foundation! With my tax savings and increased income, Kay and I spend more time enjoying traveling together.

Please note: Since your gift annuity benefits may be different, you may want to click here to view a color example of your gift annuity benefits based on your age.